So it was Vivian's 2nd birthday on Saturday and the party was about as successful as it can get when a bunch of toddlers are involved. The main game was to keep it low key - balloons were scrapped because it would just end in fights, food was kept simple with pizza and cake. The whole idea was just to get through a couple of hours with the least amount of screaming possible. Luckily Vivian is pretty social and really likes having other kids over to play, even though she sometimes has a hard time sharing.
Decorations were basically kept to me scribbling on the chalkboard walls. Super artistic and fancy.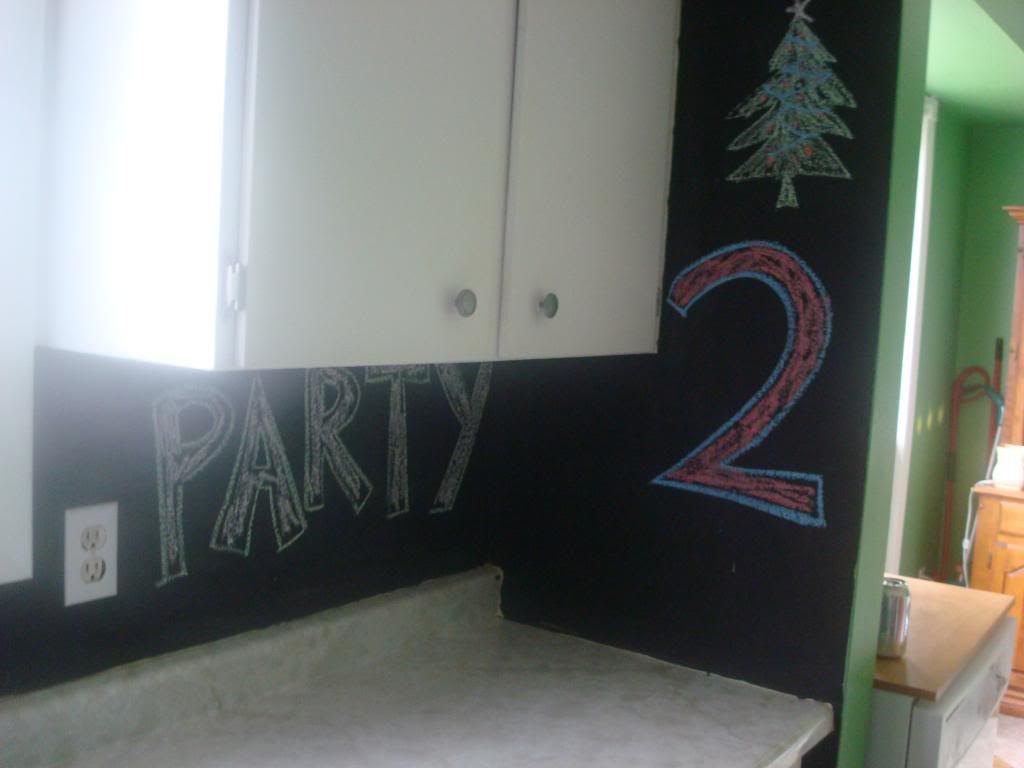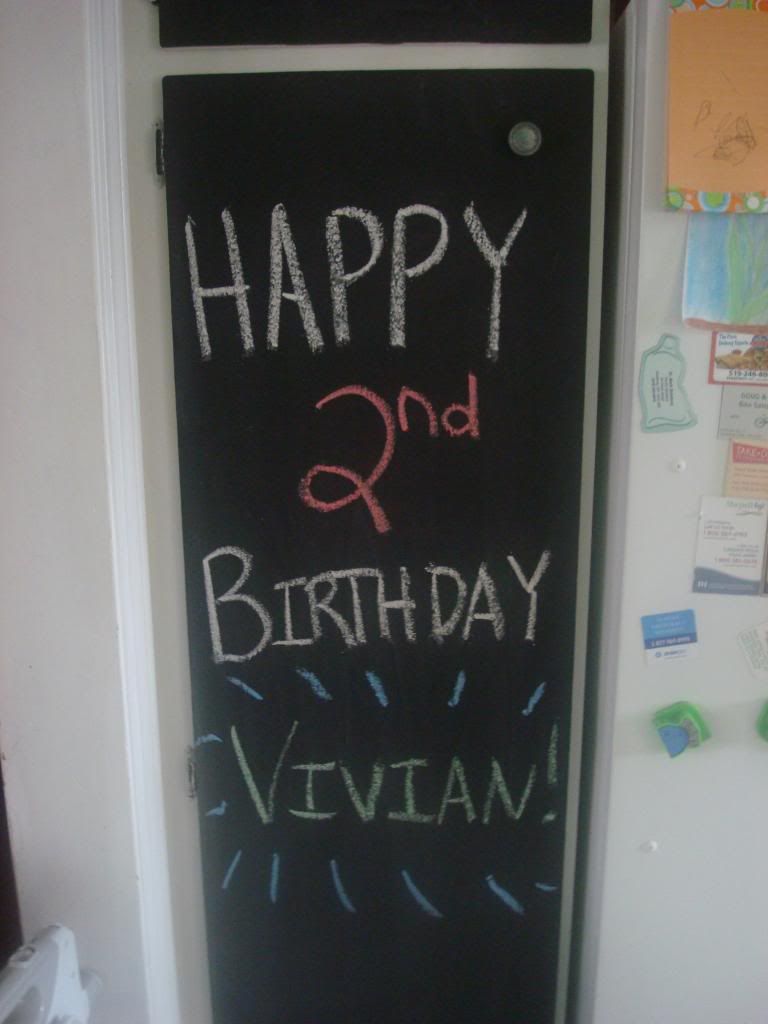 And the cake was just from the grocery store with Toy Story and Hello Kitty candles.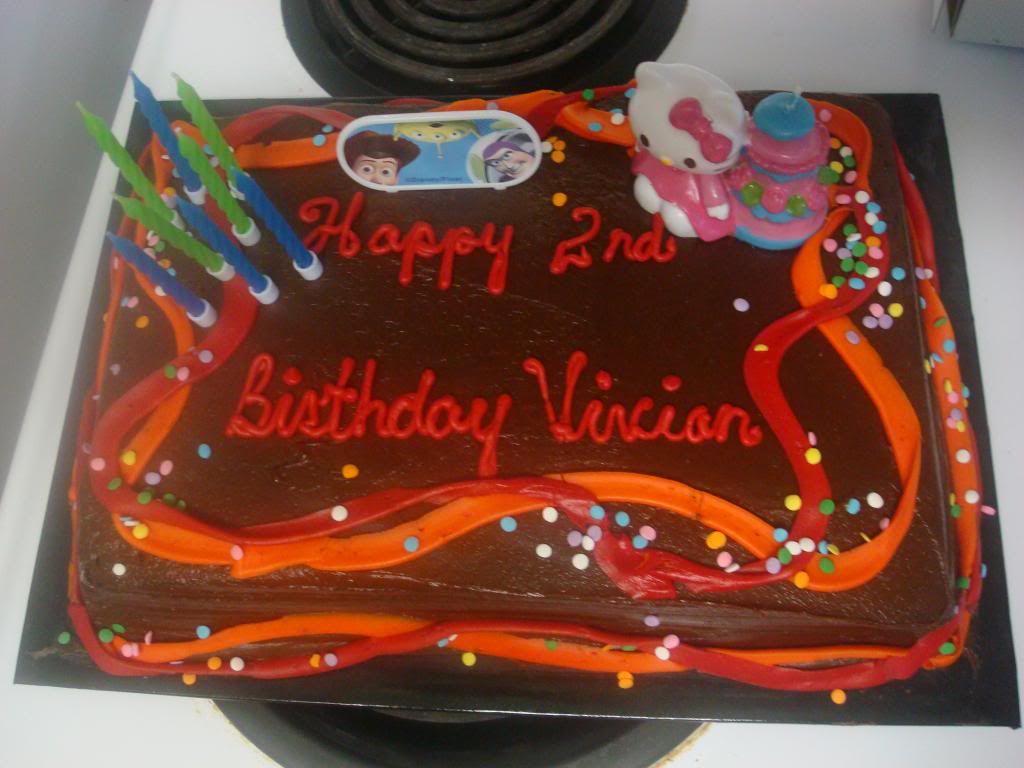 Vivian was very spoiled by her friends and family. My mom got her some new dressup clothes, a shopping cart with some play food, pajamas and a new housecoat. The idea was that she could wear her new tutu since C was wearing one too, and Blair was quick to put on Vivian's princess dress. Vivian being Vivian decided to wear the housecoat instead with the play high heels. She was the Hugh Hefner of the party.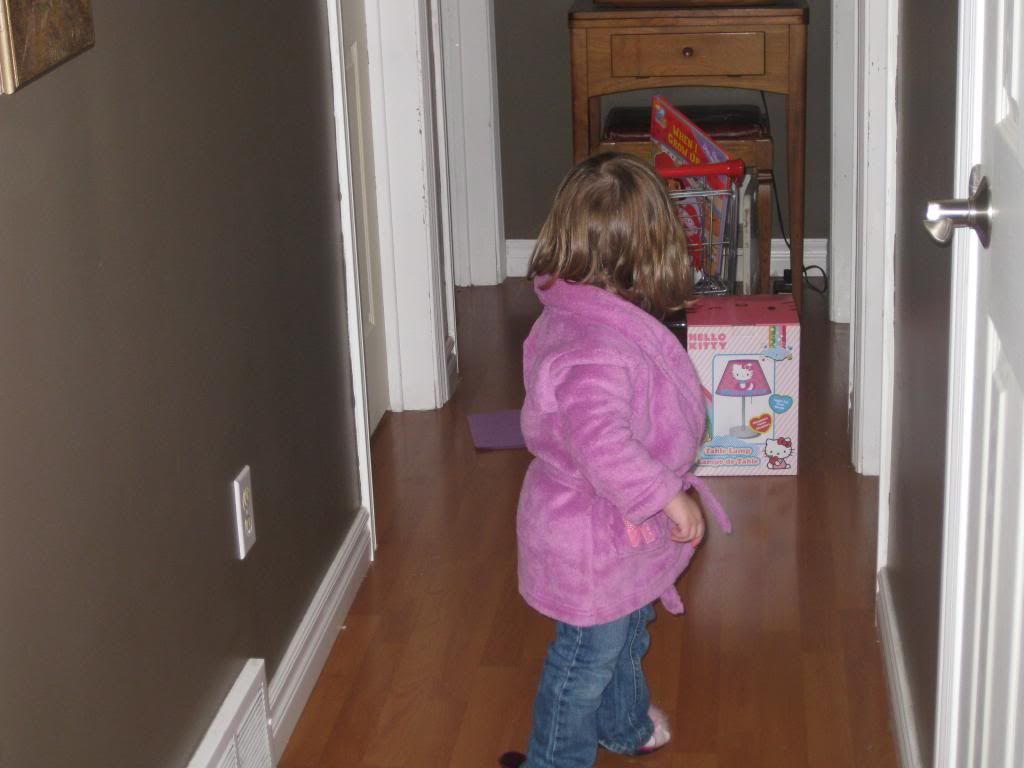 Blair was more than happy to wear Vivian's princess dress though.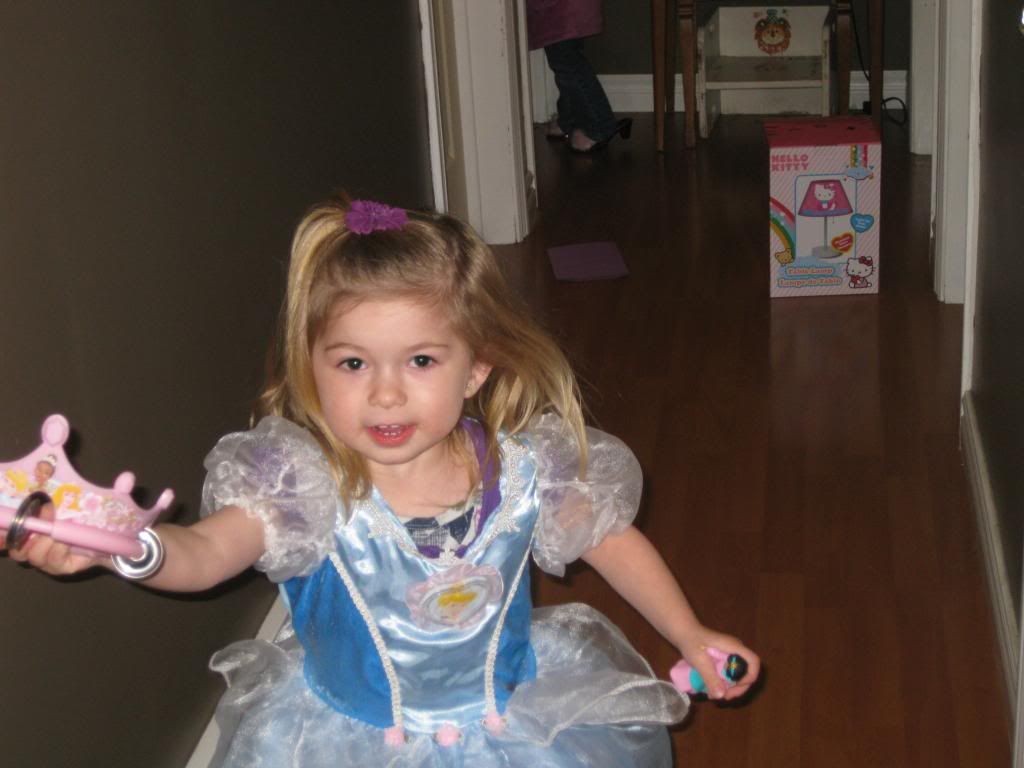 Vivian is quite the little hoarder (she takes after her uncles) and spent much of the party dragging her new presents down the hall to her room.
My biggest tips for having a 2 year old's birthday party in a somewhat small space? Put toys away beforehand. Since I knew that the new toys would be the ones in demand anyway, I went around earlier in the day and packed away a lot of toys that don't get played with as much, as well as toys that might cause fights. It seemed to work pretty well - I didn't notice any major fights over anything. I also made sure to have lots of little sippy cups and stuff for the kids. Also, you probably don't need as much food as you think. I had waaaayyyy too much food - but better to have too much than not enough, right?
Other than that, it was all about trying to keep it simple and for the kids. There are so many beautiful, amazing party ideas out there (damn you, Pinterest!) and while I had grand ideas for beautiful garlands and themes, when it came right down to it, that wouldn't have been for Vivian. When she's older and can appreciate themes and decorations more, I'll go that route. But for this time having some cute plates and napkins was more than enough for her.
Now I can finally get around to putting up the Christmas tree! I decided last year that I won't put up the tree until after Vivian's birthday each year for that she can have a definite birthday before getting into the craziness of Christmas.
Any toddler birthday tips or tricks? Or disaster stories?